At some point in our lives, we all have the urge to move on from being tenants to buying a property in order to become owners. This initiative is advantageous in several ways. Read on to find out more about the benefits.
Buying a property: some steps to take
Buying a property means living in it all your life or renting it out. So the purchase of a property must be accompanied by a few precautionary measures. First of all, you need to be sure of the quality of the property you want to buy. Don't just visit the property once to buy it. Check the general condition of the house and visit at different times of the week and at different times of the day to see what the environment is like. Ask the estate agent any questions you think are necessary. Also, make sure that the environment in which the property is located is good. For example, check whether your neighbourhood is quiet, whether you will be able to park your car and also the condition of the surrounding buildings. You should also check how far away amenities such as shops, public transport, schools, doctors' surgeries, leisure facilities and so on are located. And above all, check with the town hall to see what the urban development plan is for the area. Finally, find out about the various taxes to be paid annually.
The advantages of buying a property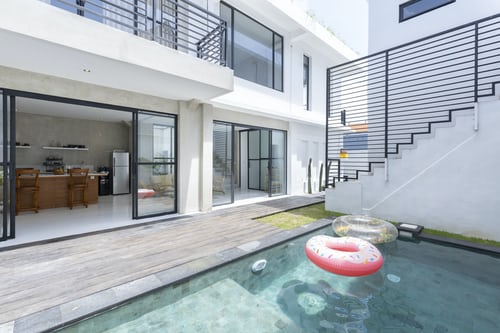 The very first advantage of buying a property is that you no longer have to pay rent. Once you buy your house or flat, you will no longer have to pay a landlord at the end of the month. In addition, by owning your own home, you will save on certain costs. If you rent, you will have to pay certain fees in addition to the rent you pay at the end of the month. Finally, buying your own property allows you to use it as you wish without having to answer to anyone, not to mention the risk of never being evicted. We all know that some landlords do not mess around with the payment deadline.